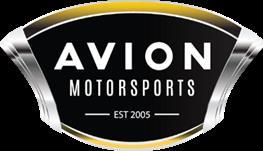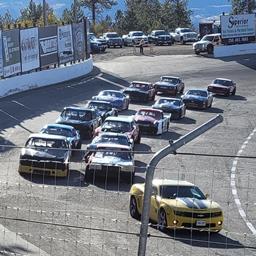 1/21/2022
Penticton Speedway
---
Press Release: Race car driver Ellie Dunseith joins Avion Motorsports Inc.
Penticton B.C. - January 21, 2022 - Avion Motorsports Inc. CEO, Trevor Seibert, has announced the signing of a new Development Driver. 22-year-old Ellie Dunseith of Penticton BC will join Avion Motorsports to
campaign a car in the Street Stock class at Penticton Speedway as well as select Avion RS1 Series races at Area 27 for the 2022 season. Dunseith has been racing in the Street Stock division since she was 16 in a
car built by her grandfather and Crew Chief Andy Dunseith, a long-time racer, and a previous owner of Penticton Speedway (1982-1994). The two make a remarkable team and have many accomplishments
including multiple feature wins, a runner up in the Championship in 2017 and a third in the Championship in 2020.
The Penticton Speedway Championship will see Dunseith pilot the number 31 Camaro supplied by Avion Motorsports. She will receive technical and race day support from the experienced crew at Avion while her grandfather remains Crew Chief. The car will operate out of the Avion Motorsports shop in Penticton.
Avion Motorsports Inc. is a Penticton based motorsports team specializing in race car design/construction, series development/sanctioning, and driver development and marketing. Through its Driver Development
Program, Avion supports the development of select aspiring drivers that display a high level of skill, professionalism, and determination to aid in their advancement. Dunseith's performance, over the last year, caught the attention of Seibert. Seibert recognized that with newer equipment, financial and technical support, Dunseith can win championships and advance her career given the right opportunities. "I was very impressed by Ellie's performance over the 2021 season, and I knew she would be a great
addition to our Driver Development Program". "We expect to get her started in road racing as well by providing her training and race time in our Avion RS1 Challenge Series at Area 27". Trevor Seibert, CEO,
Avion Motorsports Inc.
"I am absolutely thrilled, it's great to know that all of my hard work and dedication is being recognized
and I am getting this great opportunity. My grandfather is so excited to be included as well, this is a unique situation, Trevor made it clear that he wanted him to stay on as Crew Chief as he didn't want to break up
a great team". Ellie Dunseith, Development Driver, Avion Motorsports Inc.
Penticton Speedway fans will be able to see Dunseith's debut with her new team, car, and colors on April 29th & 30th as she competes in The Venom 100 and Western Rattler 100.
Back to News