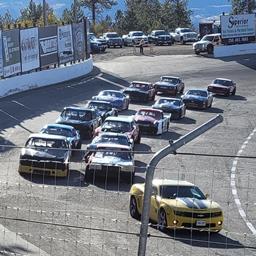 3/1/2022
Penticton Speedway
---
Super Trucks are coming to the Penticton Speedway this May!
March 1, 2022 Special Announcement:
Race Fans, the Annugas Compression Canadian Super Trucks are racing at the Penticton Speedway May 21 and 22/2022. These trucks are fast, loud, action packed and fun to watch, don't miss it.
Saturday night the Super Trucks race is brought to you by Peerless Limited, a trailer manufacturer from right here in Penticton.
Thank you to Andy McEachern and the staff at Peerless.
We are " THE FASTEST TRUCKS AROUND".
Mark Burton
General Manager
Annugas Compression
mark@annugas.com
Dir: 780-361-2350
Back to News